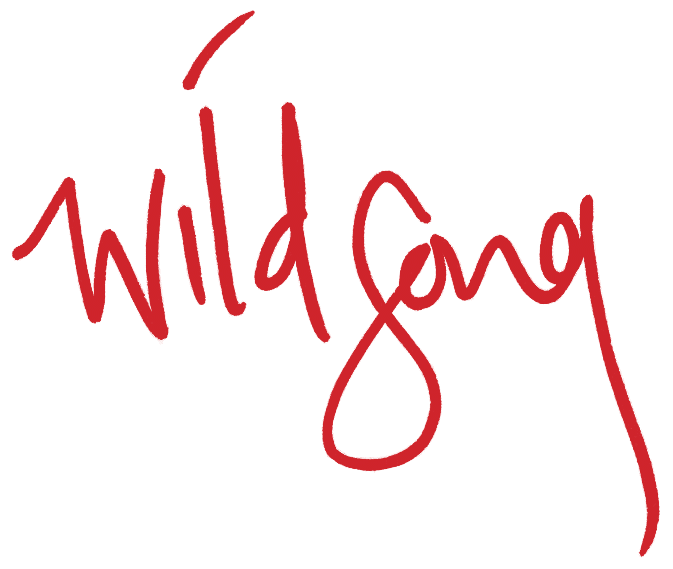 Wildsong wines are grown with respect in Hawke's Bay, on the East Coast of the North Island, New Zealand. We've made Wildsong with an eye on evolving wine styles but mostly with an ambition to make honest wines that taste like where they come from while working hard to make sure we farm the right way.
These wines are up-front tasty, yet they're not simple. Layered and interesting, they're backed by winemaking street-cred from international award-winning winemaker, Rod McDonald.
Wildsong wines are uncomplicated and grounded with a gentle tale or two to tell of the soil they were grown in and the people who made them.
Through sustainable grape growing, we maximise nature's own strengths by managing our practices to ensure a pristine and harmonious growing environment.
Wildsong wines are a little piece of New Zealand helping us represent in far flung places!  Grown with respect, made with heart and packed with attitude. There's a little Wildsong in each of us.
Wildsong 2020 Hawke's Bay Sauvignon Blanc
From vines planted in the late 1990's at Mangatahi in Hawke's Bay, on a vineyard situated on the ancient alluvial shingle terraces high above the Ngaruroro River, elevated and north facing.

The grapes were harvested early in the morning, gently pressed and fermented to stainless steel to maximise fruit purity and intensity.
Chocca block full of nectarine, grapefruit and rockmelon (cantaloupe), with an elegant lime zest lift.  Intense, generous, juicy and flavoursome, it's long and attractive on the finish…I mean, come on?!
Wildsong 2020 Marlborough Sauvignon Blanc

The vineyard is situated in the upper Wairau River Valley on several old river terraces laid down centuries ago. Planted on silt over free draining alluvial gravels, it has plenty of horsepower available to ripen Sauvignon Blanc in a way that captures the essence of Marlborough.
Marlborough in autumn 2020 was dry and warm. Blocks were carefully managed with shade provided by a little extra leaf cover to retain bright flavours and acidity.
Gooseberry, bell pepper, lime, passionfruit and tropical fruits with a lovely flintiness for balance.  Marlborough to a Sauv Blanc T!
Wildsong 2020 Hawke's Bay Rosé

The juice for this wine was given around two hours of skin contact to achieve a beautiful light colour, before being pressed, settled and fermented in the same way we normally make our white wines. The wine was aged on lees for a few months to increase the palate richness and balance.
A dry-style of Rosé made to be enjoyed day or night, with or without food.  Stonefruit, rockmelon (cantaloupe), watermelon and floral characters all backed by a flavour-plus palate. Refreshing, succulent and just a hint of sweetness.  
Rosé but not as you know it!
For more information on where to find Wildsong in the U.S. please email Stu Devine from Devine Wines
stu@devinewine.co.nz
Wildsong can't yet be ordered direct from our website for our lovely U.S. customers – we are working on it – but please contact us for a quote if you would like us to ship wine internationally with JM Harris. luisa@teawangaestate.co.nz.